FLARIS team awarded by the Ministry of National Defense
The manufacturer of FLARIS LAR 1 jet won second prize in the contest for the best innovative technological solution in the field of defense. The prize was awarded in the team category.
The Metal-Master Sylwia Ładzińska company received a recognition award in the team category for their "Proposal to develop a deterrence capability based on a system of manned and unmanned FLARIS aircraft".
The contest was announced last year in August. This was the first edition of the contest. The idea behind it is to seek modern and interesting solutions, products and technologies that can be applied in the armed forces. From the 45 diversified projects submitted by companies, science and research centers and private individuals, the jury chose three winners in the individual and team categories.
The originator and organizer of the contest is the Inspectorate for the Implementation of Innovative Defense Technologies in collaboration with the Military University of Technology. The contest was sponsored by Czesław Mroczek, the Secreatery of the State at the Ministry of National Defense (MND), and by the "Polska Zbrojna" newspaper.
The contest was followed by a gala entitled "Innovations for the Armed Forces of the Republic of Poland", which was held on February 25th in the Conference Center of the Polish Army, where Beata Oczkowicz, the Deputy Minister and the Undersecretary of State at the Ministry of National Defense (MND) read a letter from Tomasz Siemoniak, the head of MND addressed to contest organizers and the winners.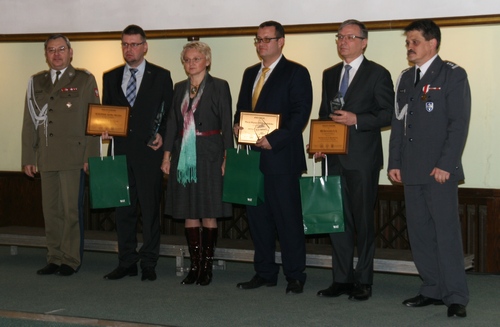 © 2018 Flaris. Wszelkie prawa zastrzeżone.