Best Innovation Award for FLARIS
By the decision of international experts we were awarded the 1st place and the Trilateral Innovation Award 2013-2014, Euroregion Neisse – Nisa – Nysa in the BEST INNOVATION category. FLARIS LAR 1 was also recognized as an example of good practices.
The award is a form of public recognition of the outstanding accomplishments of medium enterprises in developing and introducing new technologies and in cross-border cooperation between three states: Germany, Poland and the Czech Republic.
The jury evaluated such aspects as: the degree of innovation, successful implementation of patent application, scale of orders, provision of new employment opportunities in the enterprise and the implementation of European ecological and quality standards.
The winners, Sylwia i Rafał Ładzińscy received the 1st prize award during the Konvent'a 2014 fair in Löbau.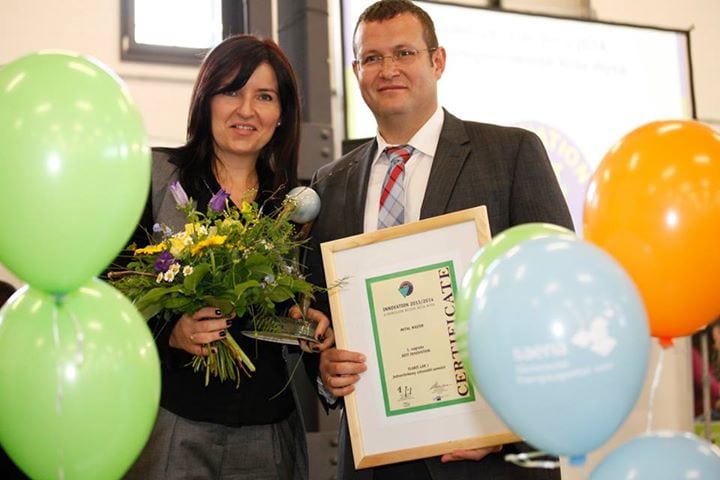 © 2018 Flaris. Wszelkie prawa zastrzeżone.